Custom Tree of Life Sculptures


I spend a lot of time doing art on the computer, however, to help bring balance I also create custom sculptures. Each sculpture starts out as a 25 pound ball of clay. I then start sculpting away the clay, piece by piece as shapes start to come together. I never know what it will look like until it is done. The final piece will weigh about 20 pounds and stand about 15″ high. I work on a consignment basis only so they are sold before they are made. I will ask the customer a few questions as to size, type of clay and finish preferred. However, then I just let my creativity take over. Thus, you never know exactly what you will get when you commission a sculpture. Below are a few that I've made. They are fired and usually just hand painted in a rustic gold/bronze finish. No two sculptures look alike.

Here is one where I put a black plastic bag in it and added a plant.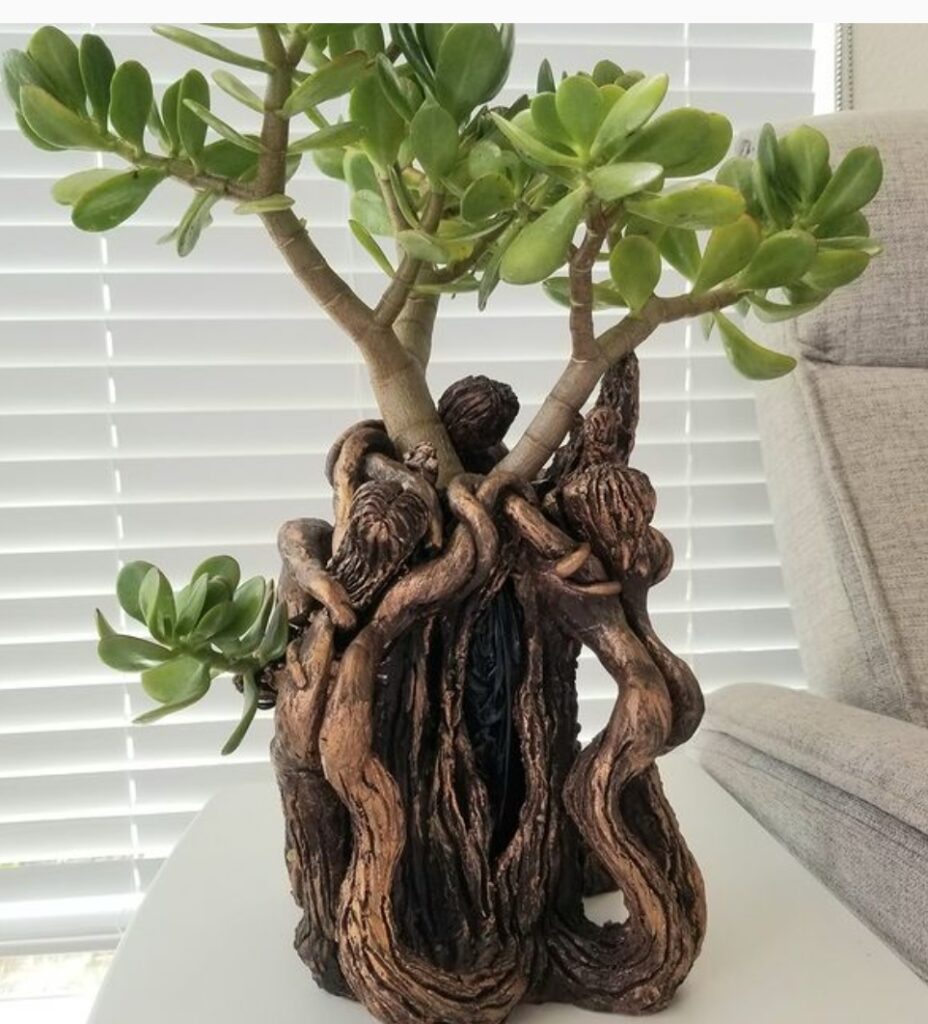 My tree of life sculptures are a celebration of life and love. To me we are all a part of the tree of life, from the old roots to the new leaves. My sculptures interconnect life with nature. They are often people embracing around an old tree. Most people just prefer to let the piece itself decide what it will look like and when it's finished. I just move my hands and use my imagination to see different things and then go with it. Sometimes a customer will request an owl, a child or some other thing to be included. If you would like one, please email me at [email protected] and I'll tell you how to start the commission process.

Below are a few finished pieces…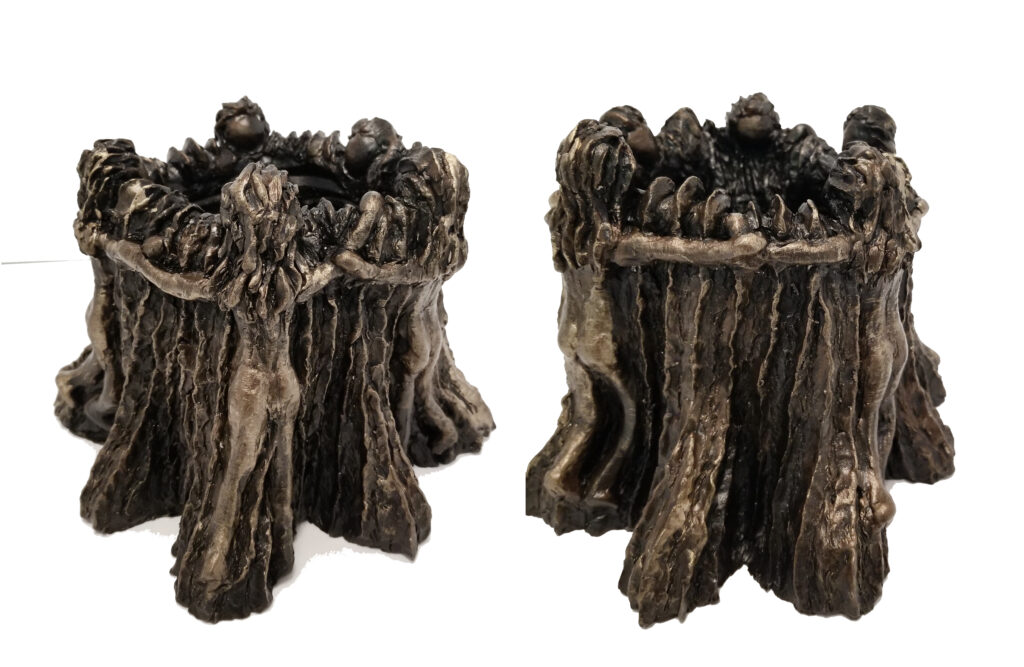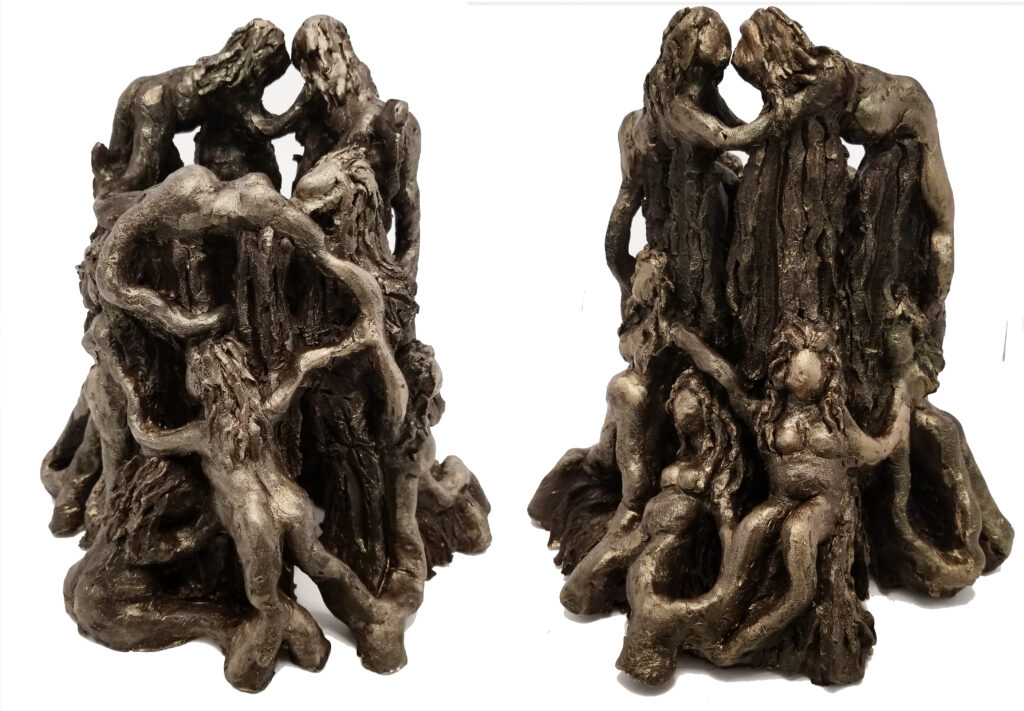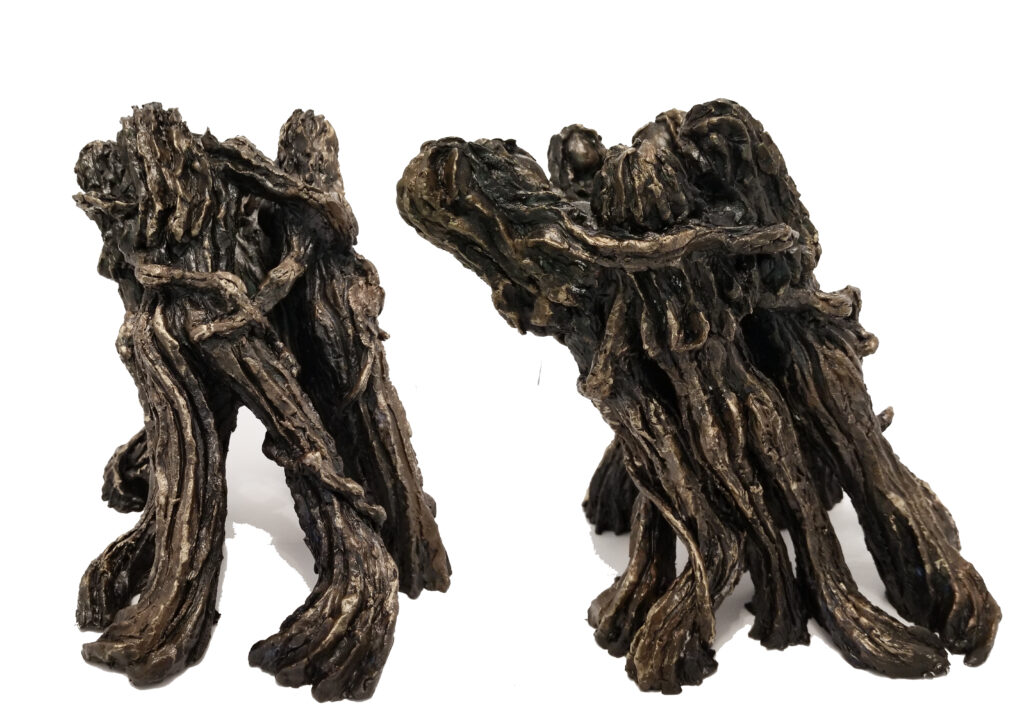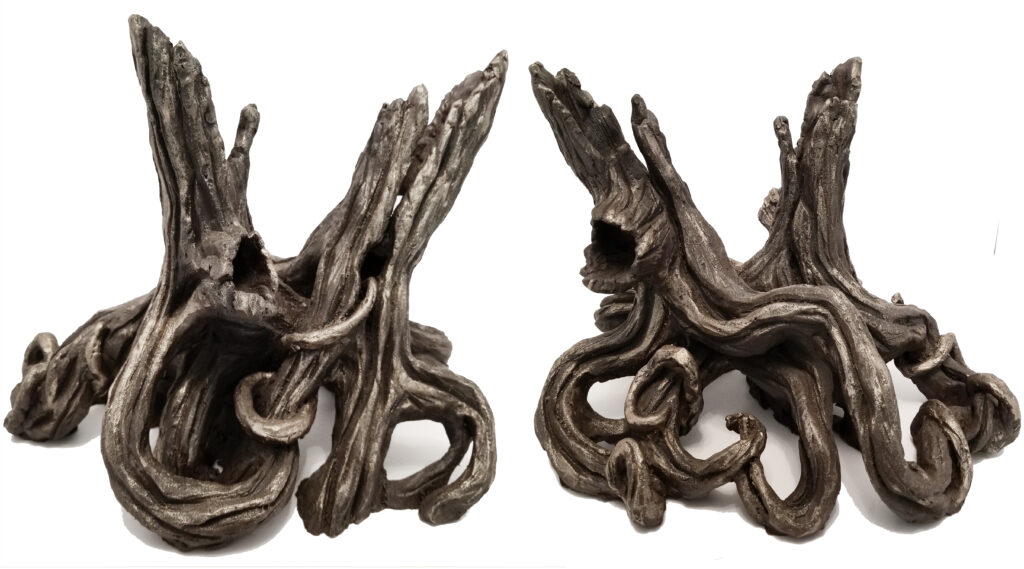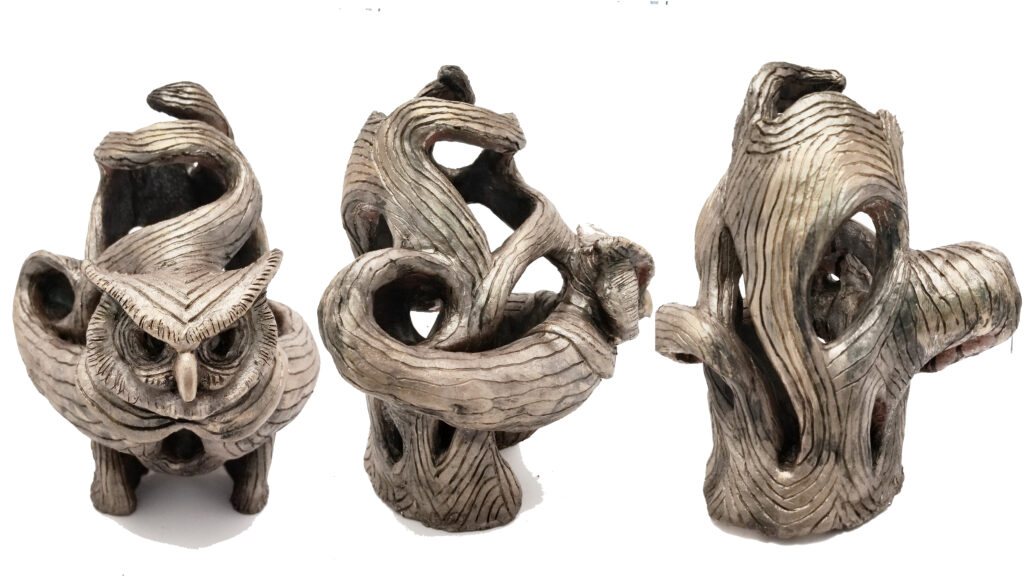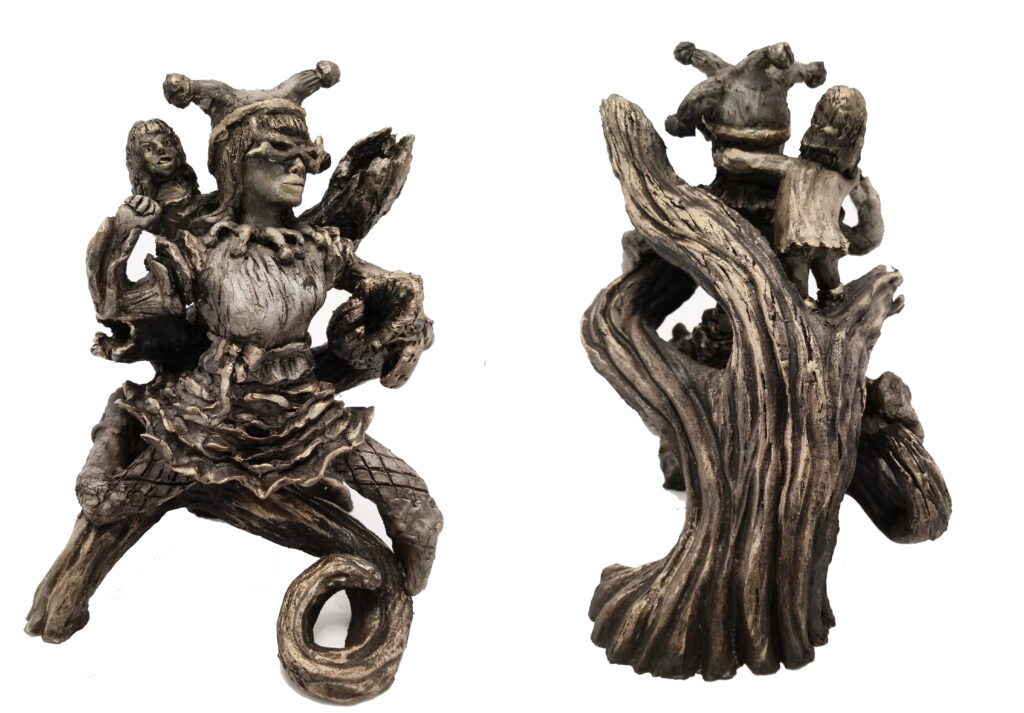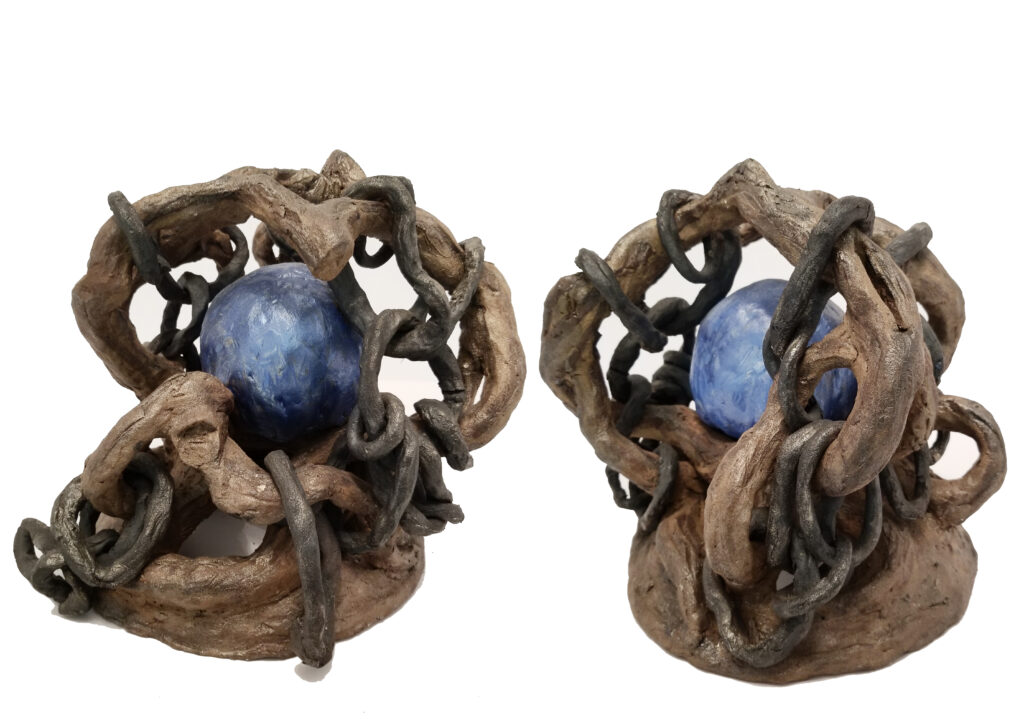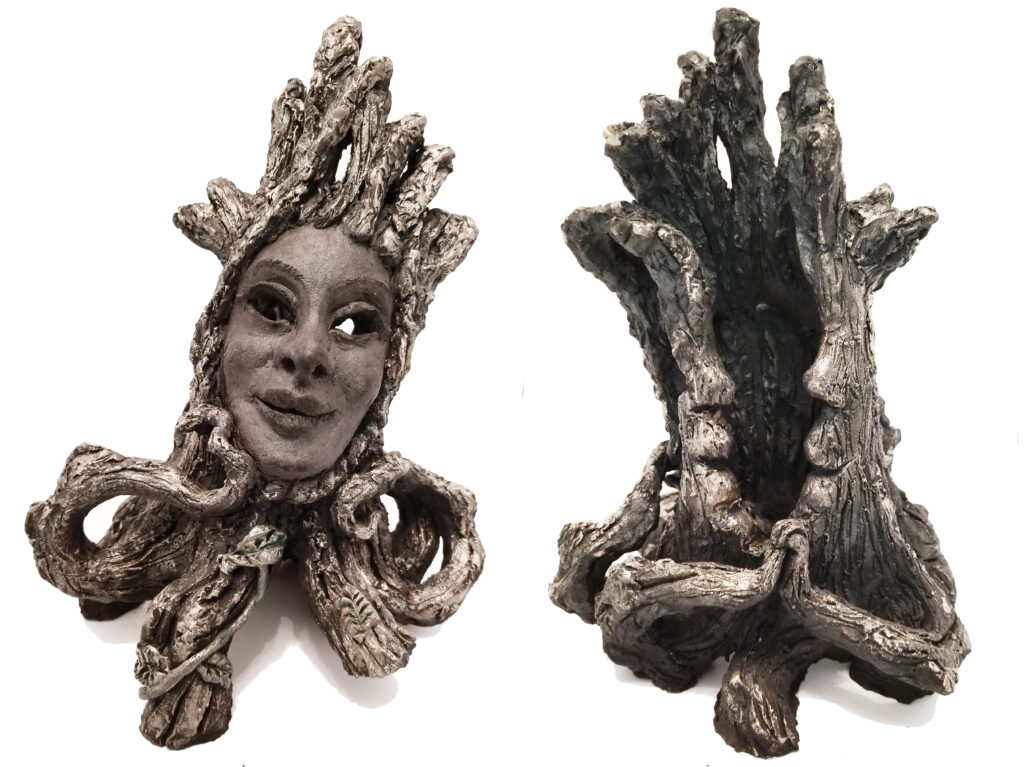 In all I've created about 25 tree of life sculptures for people. Each sculpture is signed, one of a kind and makes a truly unusual and interesting gift. If you'd like to commission one, I'd love to make you one! Write to [email protected] for more information.