At CookbookBinders.com, you can customize your very own recipe binder to hold all of your favorite recipes in one place. Not only are these binders functional, they also make a great addition to any kitchen decor.
One of the best things about custom printed recipe binders is that they make great gifts for a variety of occasions. For instance, they make perfect gifts for bridal showers where everyone can share their favorite recipes with the newlyweds. They also make thoughtful gifts for grandparents and other family members to share their treasured recipes with the next generation.
But the benefits of a recipe binder don't stop there. These binders can become treasured family heirlooms, passed down from generation to generation. Imagine the memories and stories that will be shared as family members flip through the pages filled with recipes that have been passed down for decades.
So next time you're looking for the perfect gift for the foodie in your life, consider a custom printed recipe binder from CookbookBinders.com. Not only will it be a practical gift that will be used time and time again, it will also become a treasured keepsake that will be loved for years to come.

FROM THE DESIGNER: I made my first recipe binder for a friend a few years back for a wedding shower. Guests then added their favorite recipes for the bride to be. Family recipe binders are great for storing recipes. On request, I started to make a lot more. In all I probably have made about 75 different designs. These Recipe Binders make a wonderful gift for family, friends and yourself. Each binder is sold exclusively through Zazzle. Making these binders not only both durable and high quality. But unique and one of a kind as they are personalized by you. The shipping is fast and your satisfaction is guaranteed.
"Personalize your binder for free with a name, date, special event, photo and more to make a unique gift they will treasure."
You will not find these binders in a dusty warehouse. and they are not mass produced. Each Recipe Binder is created at the time of your order, making them fresh JUST FOR YOU!
Keep all your recipes safely stored in one place in these easy to clean and wipe off sturdy binders. They come in 3 different sizes for all your needs. The 1″ can hold 200 pages, the 1.5″ can hold 400 pages and the 2″ binder can hold 540 pages. However, if your going to fill them with plastic page protectors as well, they will hold less recipes.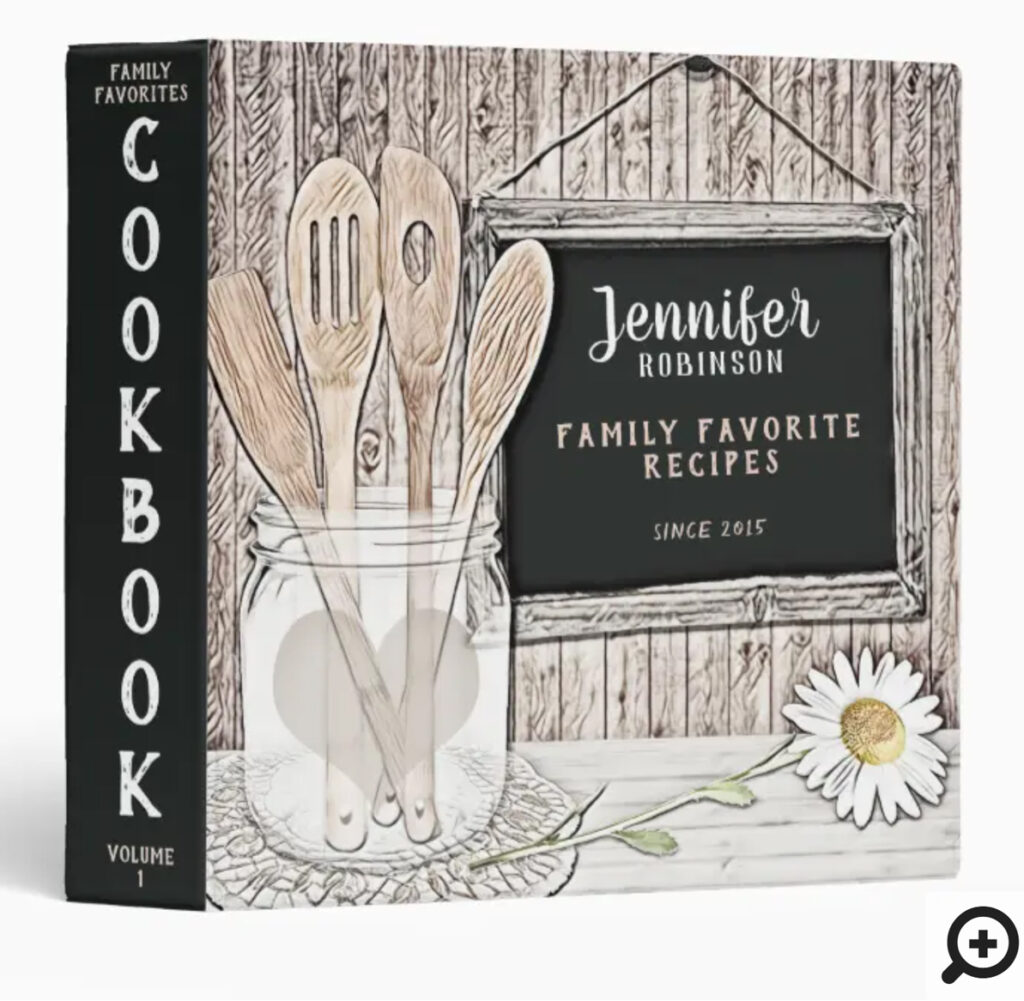 You can create a personalized Recipe Binder in just a few minutes.. The binder covers can be customized as much or as little as you like. You can add your name, photos, or more details, or you can start from scratch and build your own book.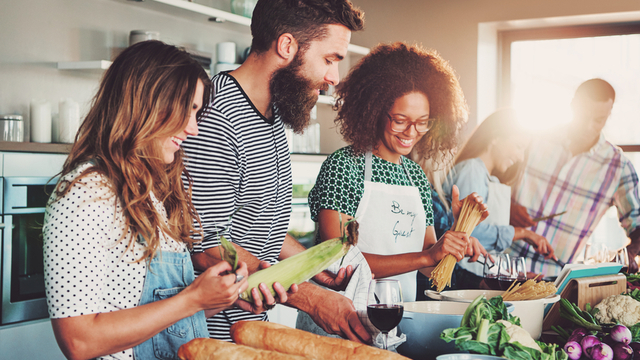 IDEA: Make a recipe night. Sift through favorite recipes and create your meals together. Makes a fun get together with friends and family.
These Recipe Binders make a unique and treasured family gift. Create a family heirloom that can be passed down through generations. Collecting recipes from family members, old and new.
Browse through your favorite family recipes for meals you can make for family gatherings, potlucks, special events, etc.. Makes a great gift for Bridal Showers, Mothers Day, Holidays, Birthdays, Anniversaries, Christmas, Valentines and more. There is a wide collection of binder designs. You could order a 2″ binder for main courses, a 1″ binder for desserts, etc..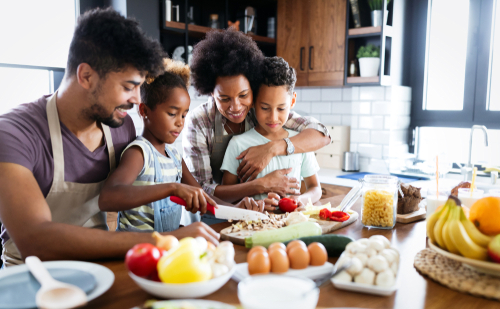 The binder below was create for a customer who was looking for a binder for her mother's and grandmother's "SECRET RECIPES". She wanted something that looked as if they were under lock and key. So, I created this recipe binder for her. (Note: If you would like a custom design, please contact me.)

FAST SHIPPING – SATISFACTION GUARANTEED
BINDER DETAILS
Three-ring binder designed for letter-sized paper (8.5″ x 11″)
Fits 400 pages with 1 Touch EZD Rings
Photo-Quality Printing
275 pages in 1″ Size
The 1.5″ capacity is 400 Pages
The capacity of the 2″ is 540 Pages
Rings lock open easily and keep pages secure.

SHARE THE LOVE
You'll appreciate how easy it is to find what you're looking for when you cook for your family once you start using your new recipe binder. Others will love it too.
A recipe binder makes a great gift for a grown child moving out of the house for the first time. You can also give it as a gift at a wedding shower, or even to a new mother if you include easy-to-follow recipes.
You can create recipe binders to give as gifts to family and friends. Include a few of your favorite recipes along with supplies for them to add their own.