Artificial Intelligence Search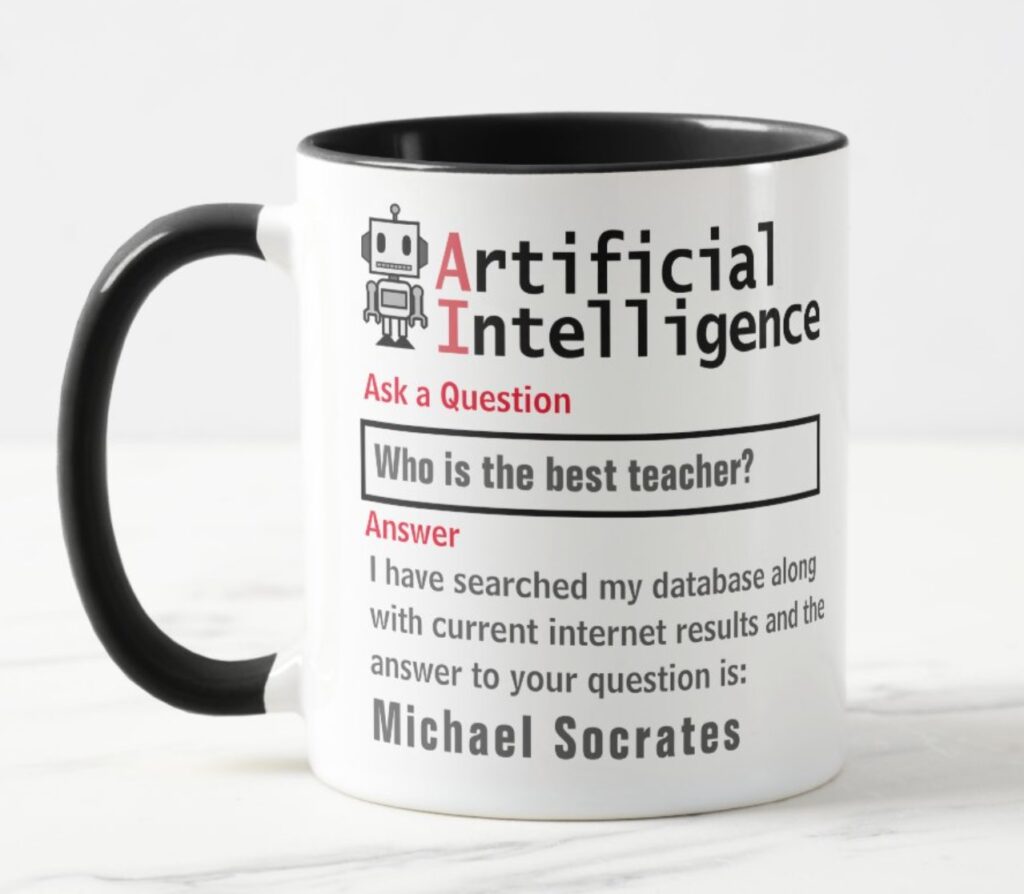 VIEW THE MUG HERE
Introducing the Perfect Gift for the Inquisitive Mind: The AI Search Mug! In a world where artificial intelligence (AI) has taken center stage, it's only fitting to celebrate this technological marvel. And what better way to do so than with an adorable mug design that showcases the power of AI search? This mug not only brings a smile to your face but also allows for personalization, making it the ideal gift for any occasion. The design itself is simple yet eye-catching. The words "Artificial Intelligence Search" are beautifully displayed on the mug, capturing the essence of this groundbreaking technology.

Its sleek and modern appearance immediately draws attention, making it an excellent addition to any coffee or tea lover's collection. But here's where the magic happens – personalization! The AI Search Mug is not just any ordinary mug; it's a conversation starter. With the ability to customize the text, you can add your own search query and even include a name as the search result. Let's say you want to honor your favorite teacher; you can personalize the mug by asking, "Who is the best teacher?" and add their name as the AI search result. It's a heartwarming and thoughtful gesture that shows appreciation for those who have made a significant impact on our lives. Moreover, the personalization options don't end there. You can tailor the text to any career, family member, or friend, making this mug suitable for any occasion.

Whether it's celebrating a beloved nurse, a superhero mom, or even your best friend, the AI Search Mug offers endless possibilities for customization. It's a truly unique and sentimental gift that will undoubtedly put a smile on anyone's face. Beyond its charming design and personalization features, the AI Search Mug serves as a reminder of the incredible advancements in technology. Artificial intelligence has revolutionized the way we interact with information, making search engines an integral part of our daily lives. This mug not only acknowledges the power of AI but also celebrates it in a playful and endearing manner. The AI Search Mug is not only an excellent addition to your own collection but also a delightful gift option for birthdays, holidays, or any special occasion.

It's a present that combines technology, sentimentality, and a touch of humor. Who wouldn't want to start their day with a cup of coffee or tea in a mug that reminds them of the wonders of artificial intelligence? So, if you're looking for a fun and unique gift that's sure to leave a lasting impression, the AI Search Mug is the perfect choice. Its cute design, customizable text, and celebration of AI make it a treasure for anyone lucky enough to receive it. Embrace the power of curiosity and give the gift of a personalized AI search experience – one sip at a time!