"A Personal Touch: The Customizable Giant Retirement Card That Lasts a Lifetime"
Celebrating a milestone like retirement calls for a grand gesture, and what better way to express your warm wishes than with a customizable giant retirement card? This isn't just any card; it's a canvas of appreciation, a compilation of colorful messages, inside jokes, heartfelt congratulations, and nostalgic reflections—all from colleagues, friends, and family.
The beauty of this oversized card lies in its ability to be personalized. You can add the retiree's name in bold letters and fill the inside with individual messages that resonate with your shared experiences. It's designed to spark joy, inspire laughter, and perhaps bring a happy tear to the eye.
The card serves as a funny yet sentimental keepsake, a reminder of the retiree's impact on the lives of many. It's crafted to be treasured, not just for the words it contains but for the collective spirit of goodwill it represents.
Every time they glance at it, they'll remember their professional journey and the bonds they've built along the way. It's more than a card; it's a grand send-off, a celebration of a new chapter, and a token of esteem that they can cherish in their retirement years.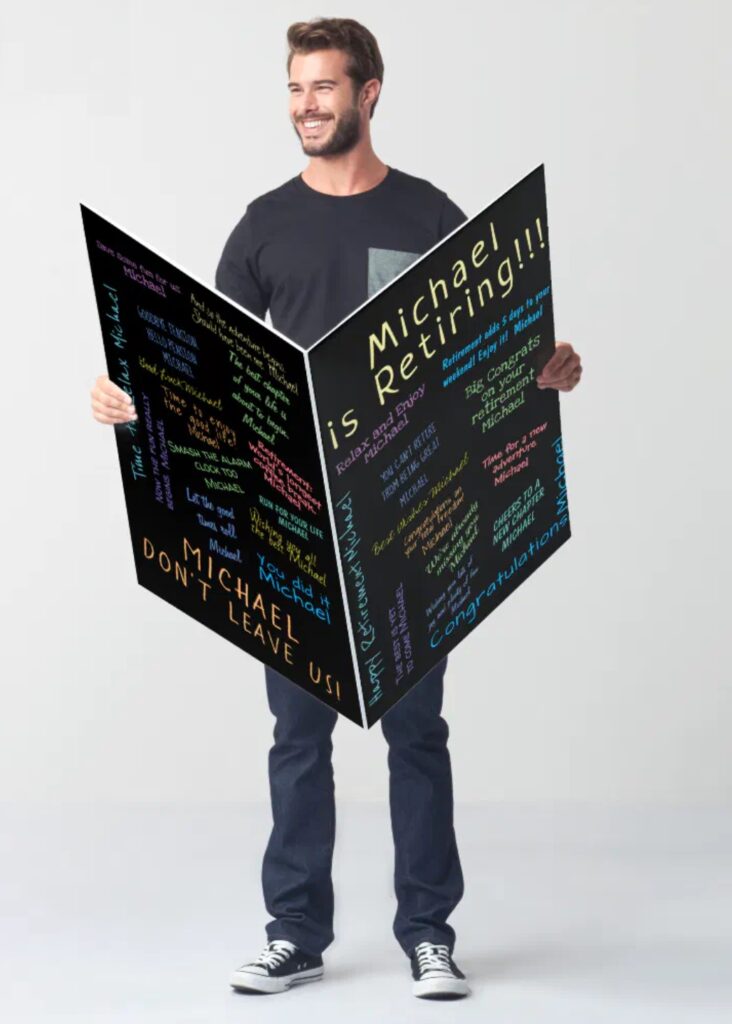 Customize this retirement card for a gift that's as unique as their career has been. Whether displayed on a mantel or kept as a memento, it's sure to be a hit at the retirement party and a beloved artifact for years to come.