Meditation / Yoga Notebook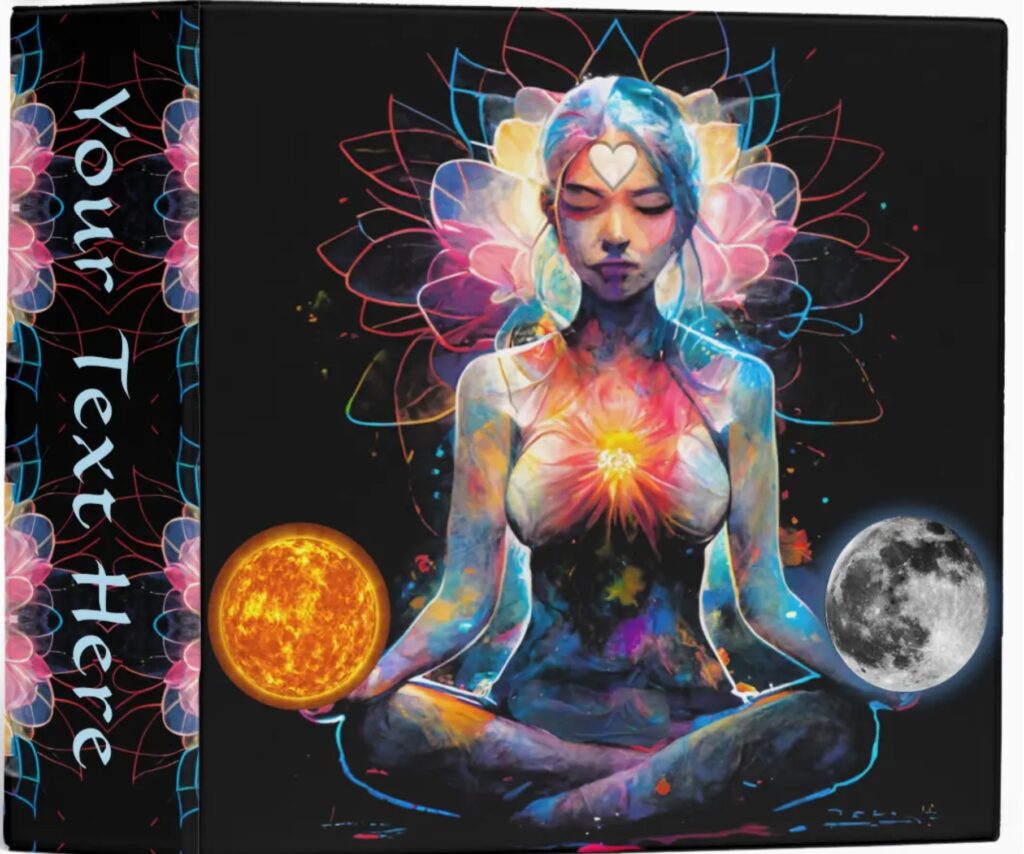 Discover the Unique Binder Perfect for Your Journaling, Scrapbooking, and Goal Setting Needs!

If you're looking for a one-of-a-kind binder that can help you achieve your goals, capture your memories, or just add some inspiration to your day, then look no further! This unique binder features a stunning image of a woman sitting in a yoga lotus position with the sun in one hand and the moon in the other, and a heart on her forehead. It's a symbol of balance, harmony, and inner peace that will help you stay motivated and focused on your goals.
The binder is not just a beautiful piece of art, but also a versatile tool that you can use in many different ways. You can turn it into a scrapbook to preserve your favorite memories, create a journal to reflect on your daily experiences and emotions, or use it to set and track your personal or professional goals. With its sturdy construction and easy-to-use design, this binder is perfect for people of all ages and interests.
Imagine flipping through the pages of your binder and seeing all the wonderful things you've accomplished, the dreams you've realized, and the challenges you've overcome. With this unique binder, you'll have a constant reminder of your inner strength and resilience, and you'll be motivated to keep pushing forward, no matter what obstacles come your way.
So if you're looking for a gift that's both beautiful and practical, or if you want to treat yourself to something special, don't hesitate to get this unique binder. It's an investment in yourself and your future, and it will bring you joy and inspiration for years to come. Order yours today and start journaling, scrapbooking, and goal-setting like never before!

View Binder Here