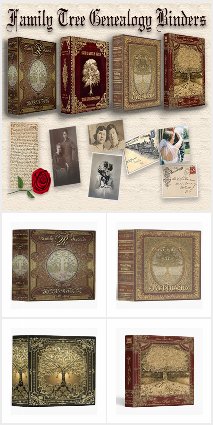 Are you looking to organize and store your genealogy research? If so, genealogy binders may be the perfect solution for you. Not only do these binders provide a convenient and safe place to store your important documents and notes, but they also allow you to easily access and reference your research whenever you need it.
One of the great benefits of genealogy binders is that they allow you to keep all of your research in one place. No more searching through piles of papers or trying to remember where you put that one important document. With a genealogy binder, everything is right at your fingertips. This can save you a lot of time and frustration, especially if you are working on a complex family tree or trying to track down a specific piece of information.
In addition to being practical and convenient, genealogy binders can also be a beautiful and meaningful way to preserve and celebrate your family history. Many genealogy binders are available with a tree of life design on the front cover, which adds a personal touch and helps to represent the branches of your family tree. Having a tree of life on your genealogy binder can be a wonderful way to honor your ancestors and keep their memory alive.
Overall, genealogy binders are a valuable tool for anyone who is interested in preserving and organizing their family history. They provide a safe and convenient place to store your research, and the tree of life design adds a personal touch that can help to make your binder even more special. So if you are looking for a way to keep your genealogy research organized and accessible, consider purchasing a genealogy binder today.
Family tree genealogy binders. Customize these beautiful binders for everything from genealogy to college classes, home records and more.